Hi everyone.
So I am more than annoyed at Khali right now. I discovered she has started to chew the tiny hole in the end of her detolf where the light cable would go if used as purpose. I have always had the wheel against it and its never been a problem until now.
So at the minute I have just cut up some thick carboard and wedged it in between the two metal bits so she shouldnt be able to move it about.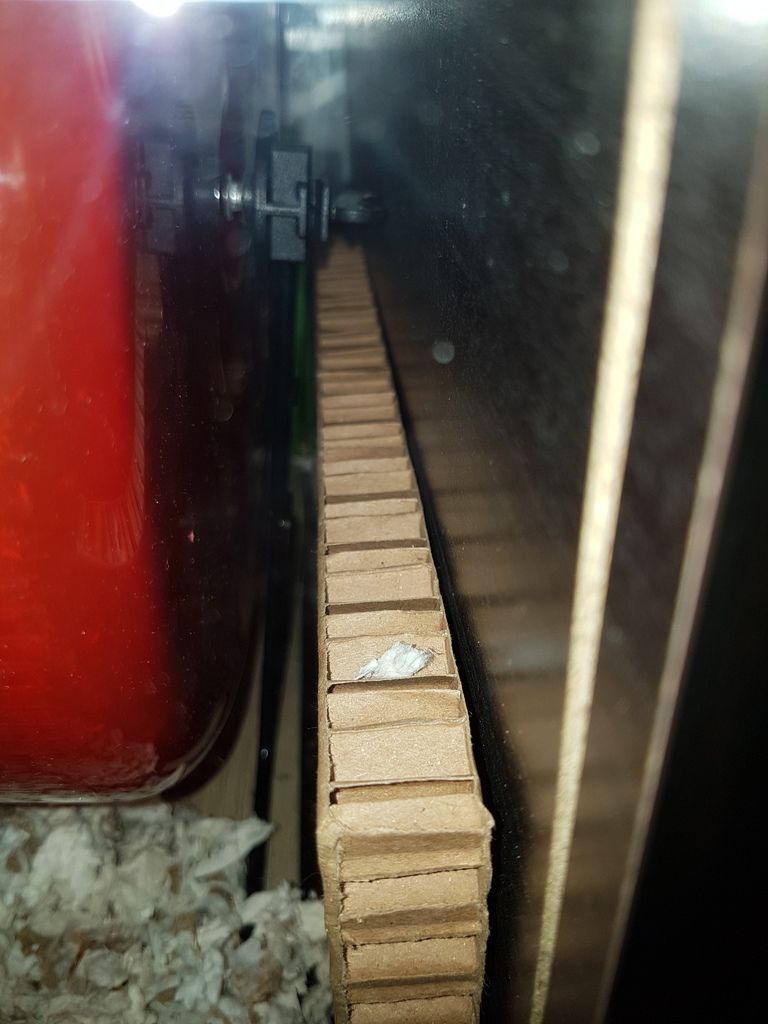 Has anyone else with a detolf had this problem and how did ypu fix it? Im thinking maybe screwing in a tiny piece of wood to cover the whole into the end piece of wood fron the inside, but would i be able to do this with the cage still on its side and set up? What about wood glue, is it safe?
Any ideas would be very very welcome.
Fron a rather angry hammy parent