This is our cage for the new arrival today: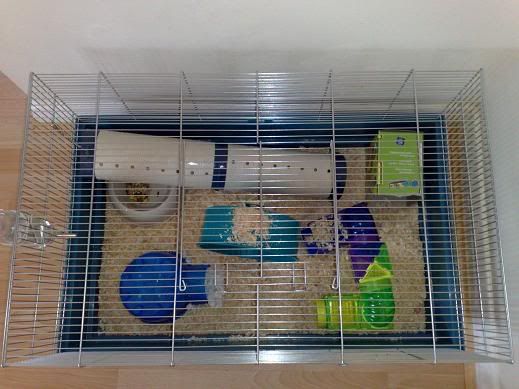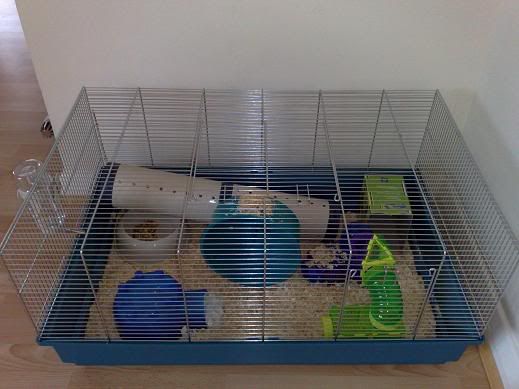 Ferplast Mary cage, obviously the food dish is rather on the large side so we are planning to buy a new food dish and water bottle tomorrow. Apart from that, the huge tunnel also came with the cage. There's enough room for a part second level, we're currently deciding on whether it's possible for later on.
I'll have to try to take some new ones of Biscuit and her mansion soon.